"Slapstick violence and dark comedy are tools that Ceide uses to draw us into the story on a surface level but once there we become invested in the deeper subjects she is tackling. Salamanca Blues is a tale that doesn't just mirror the ecological concerns we are living through in 2022 but also touches on ideas of religious intolerance and bigotry"
- Andy Oliver, Broken Frontier Editor-in-chief.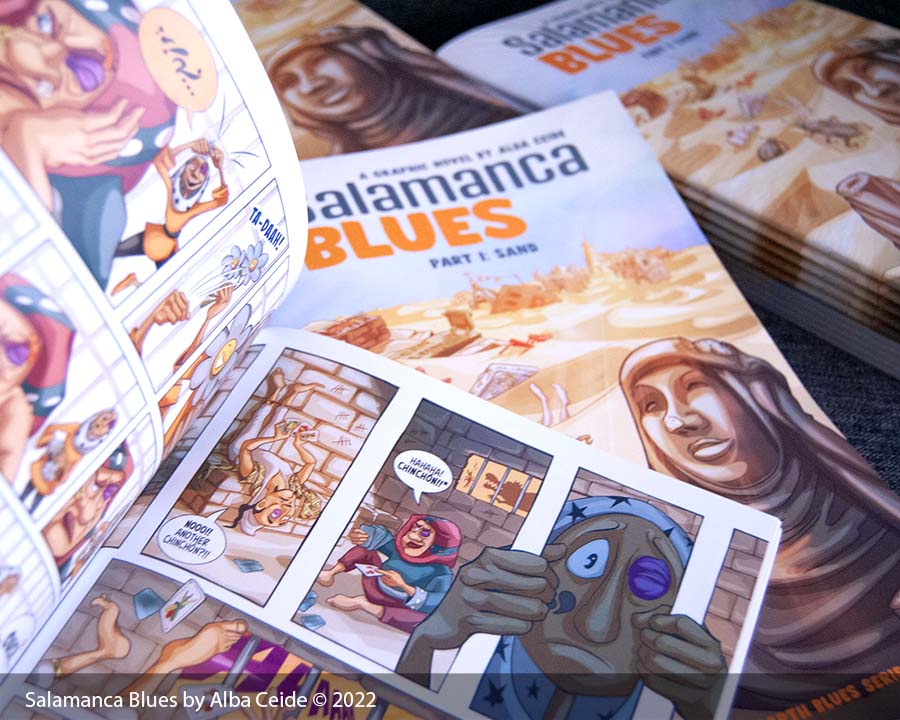 Salamanca Blues is a fantasy post-apocalyptical graphic novel about an ancient Spanish city that has fallen under the power of a sect worshipping enormous lizards. Inspired by the city of Salamanca and on climate change issues like the desertification of Central Spain.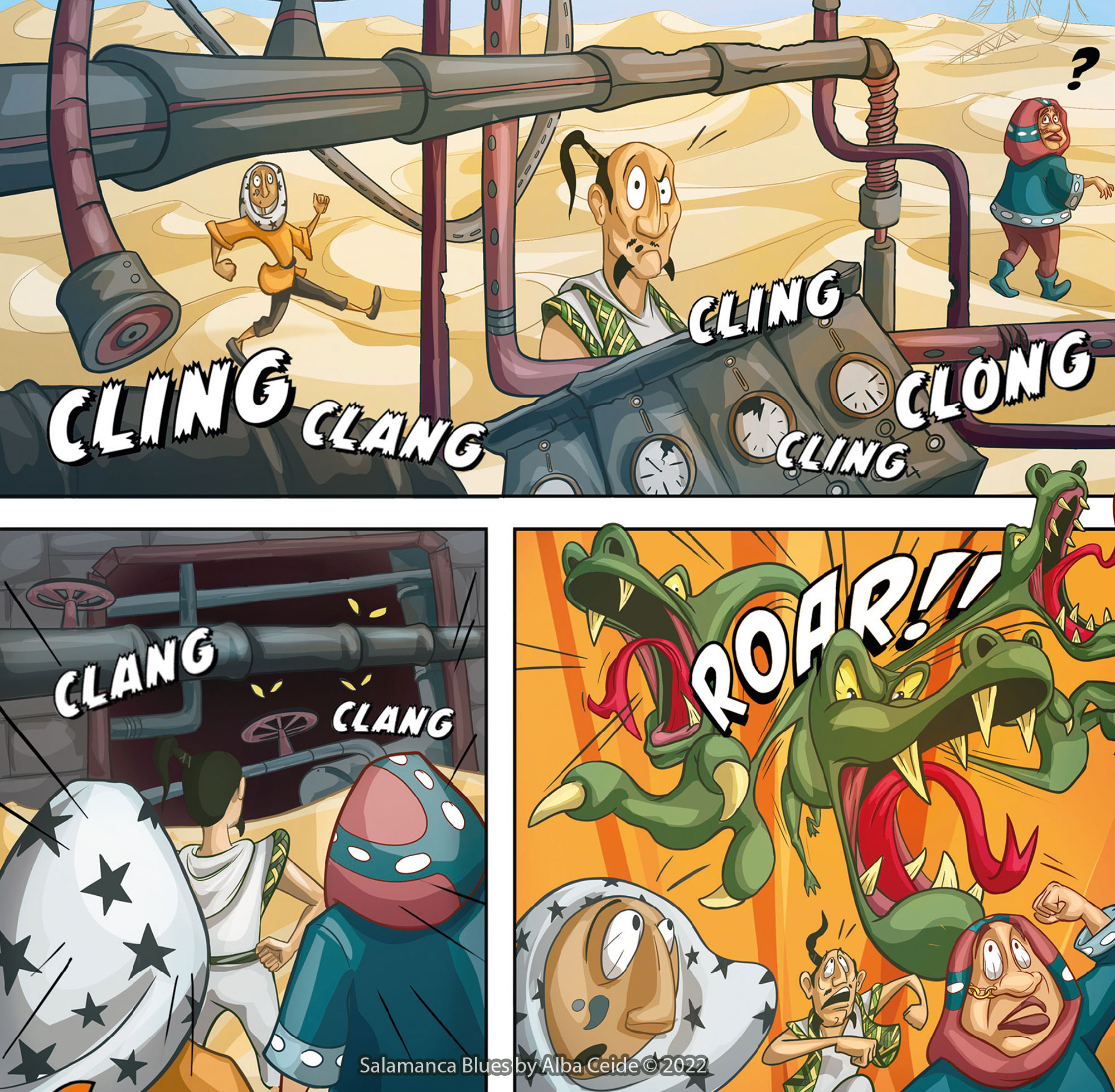 Here you can buy Part 1 of 2, a 48-page full-color saddle-stiched comic printed on silk paper.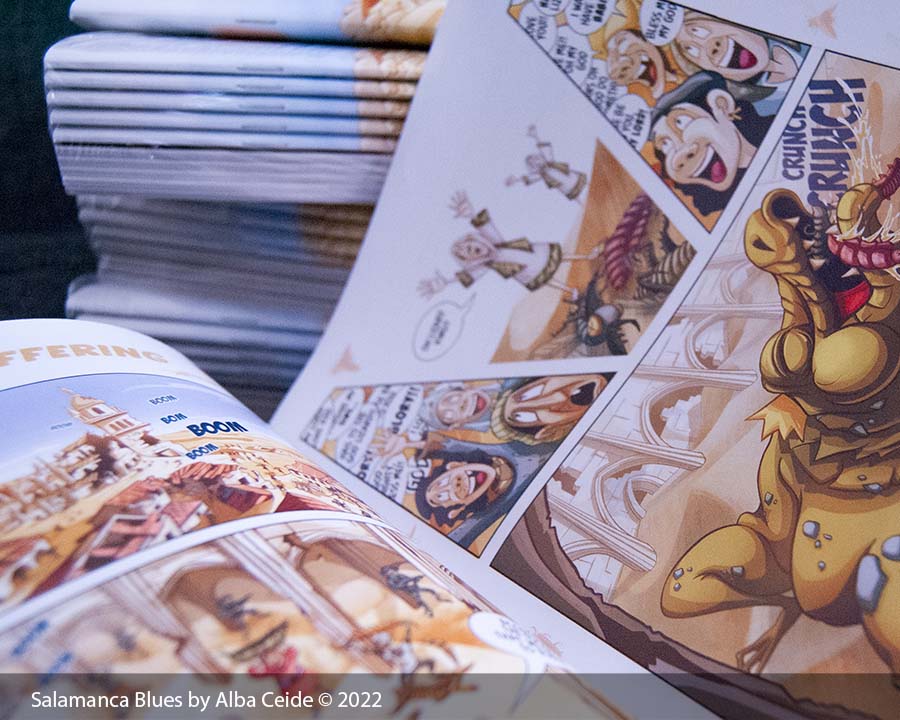 The comic comes with a complimentary Risograph Art Print, made by Alba. The artwork used is Alba's illustration for the Drink&Draw Salamanca Blues Special which took place on 1st September 2022: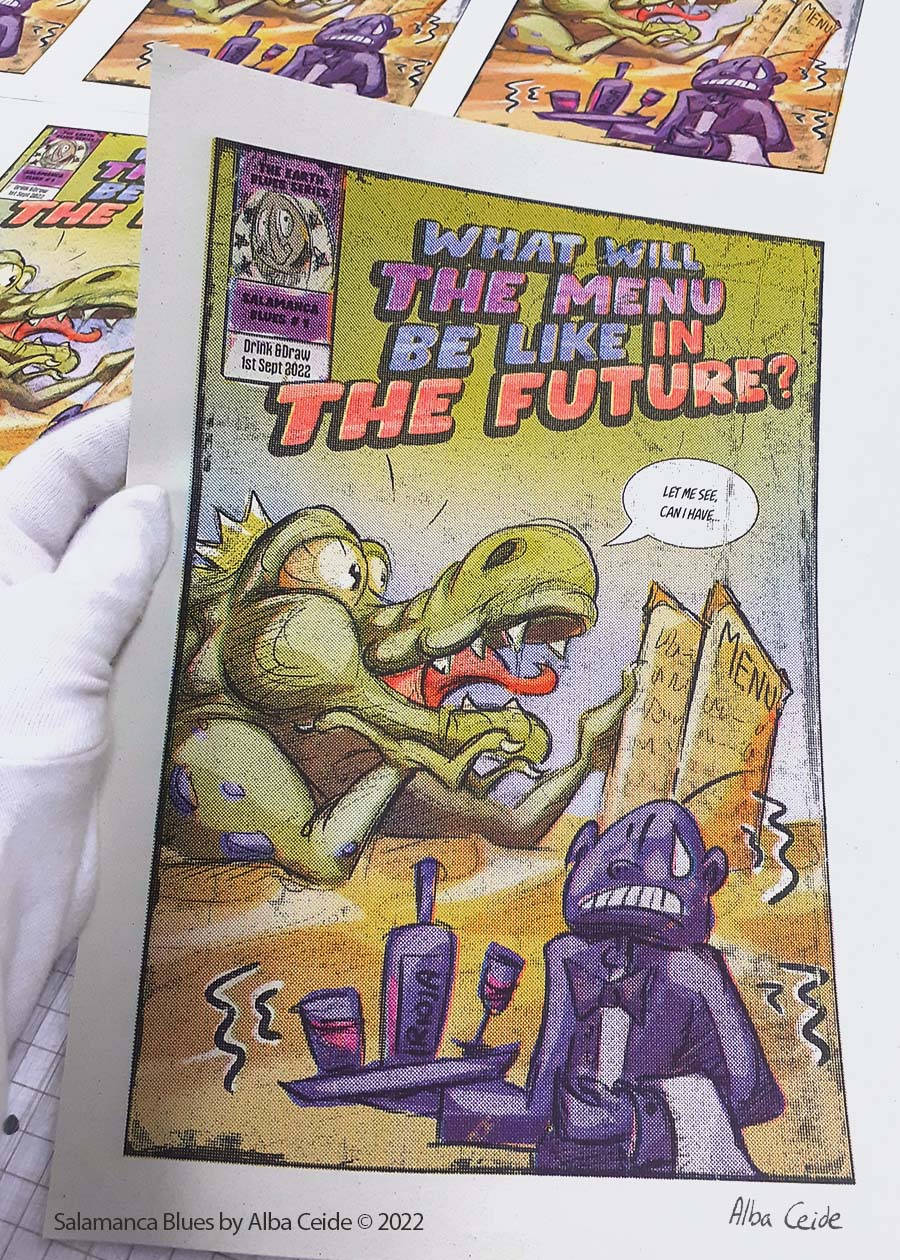 To learn more about Salamanca Blues visit the creator's website, read Andy Oliver's review at Broken Frontier, Alba's interview, or the Inside-Look Article.